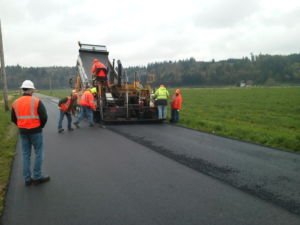 A man was injured while working as part of a work-release program in West Virginia and the state Supreme Court ruled unanimously that he, and other inmates participating in work-release programs, do not qualify for workers' compensation.
William F. Crawford injured his hand in a wood chipper while working for the West Virginia Division of Highways in March of 2013. His left ring and pinky fingers were partially amputated. He was employed by the Charleston Work Release Center (now the Charleston Correctional Center) where he also lived.
His medical expenses were covered by the Department of Corrections, but Crawford sought workers' compensation benefits because he claimed his injury put him at a disadvantage when he was trying to re-enter society. He was not granted benefits by the Workers' Compensation Board of Review because he was not technically an employee. He appealed this decision and argued that a person participating in work-release for a private firm would receive benefits but because he worked for a state agency he could not, which was a violation of his equal protection rights.
The West Virginia Supreme Court ruled that inmates in work-release programs do not qualify for workers' compensation benefits, clarifying the law. He was participating in the work-release program voluntarily, and the court claimed the ruling does not violate equal protection law.