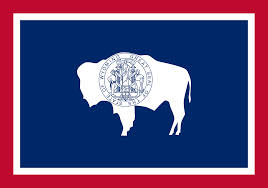 Yesterday Gov. Matt Mead of Wyoming along with The State Occupational Epidemiologist released a report showing trends in the workplace in 2013.  From 2012 to 2013 hospitalizations decreased, but another large number that decreased were the number of fatalities in the workplace which dropped by 30%.
According to Gov. Mead last year there was a focus on the Transportation industry where he formed the Transportation Safety Alliance.  This year there will be emphasis focused on having a safer construction industry.  Gov. Mead notes that this is a constant work in progress to make workplaces a safer environment, but it is something that must be continually evolving.
With so much data available om just about anything these days it is important to take reports like this and turn them into recommendations and solutions to ensure that people going to work to make a living are doing so in the safest manner possible.  The stats do not lie and it proves that Gov. Mead and his team are using the data to make recommendations and focus on safety and the they are heading in the right direction.
Since taking office Gov Mead has expanded the OSHA program by adding new positions and also is credited with creating the Safety Fund which provides matching grants to companies for safety equipment and training.