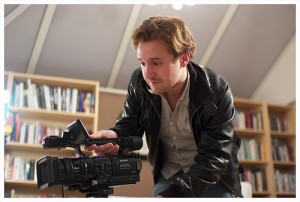 Modupe Adunni Martin was a janitor at Woodside High School in San Mateo County, California.  She claimed to have injured her ankle on the job and filed a workers compensation claim.  She said it was injured so bad that she could only get around with crutches.
The DA thought that the case seemed a little suspicions so he hired a investigator to follow her.  She was be seen going into the doctors office on crutches and then throwing them into her back seat and walking.
Here is where the real kicker comes in.  Martin apparently changed clothes and went to a local park, wearing high heels where she was observed on film engaging in a sex act with her boyfriend.  Medical experts say the act would be impossible if her ankle was injured as bad as she claimed it to be.
Martin was convicted for workers comp fraud and ordered to pay more than $79,000 in restitution and sentenced to nine months in jail.
You have to "X-Cuse" me but this is one funny story.  It amazes me what people will do when they think no one is watching.  What would possess someone to engage in sex in a park during the day.  This investigator got a show he did not bargain for when he woke up for work.
Source: Consumer Insurance Guide