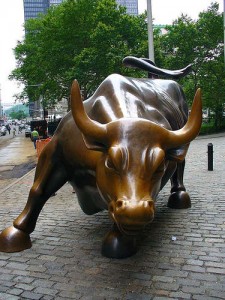 Perfect timing West Virginia! This story is a real world example of my piece on bullying and discrimination against workers' compensation claimants in the workplace. The jury decided in favor of the claimant. If workers feel pressured or intimidated by employers through some of the examples I highlighted yesterday, they should know that they law really is on their side and if you have a valid case, courts will favor you. Don't let workplace bullies scare you out of workers' comp.
Anyway, I digress. The story.
Steven Farruggia was a cable installer for JWCF and sustained a back injury that required surgery back in 2007. Everything was going fine, he returned to work about six months later to work "temporary light duty". This is a pretty typical practice, and a good way to ease the worker back into employment.
Farruggia told the courts that he was feeling well enough by that November to return to his regular duties after having performed a few months of light work. It was around the time he was returning to his previous workload that his claim from months before was all settled and he received $20,000 of workers' compensation benefits. He was fired several weeks later.
He re-applied for his old position in February of 2008 but was not given the chance to come back, so he filed a workers' compensation discrimination lawsuit. The jury ruled with Farruggia and awarded him just under $260,000 in damages and medical costs.
The company fought back in September 2010, requesting a new trial. When the circuit courts denied them, JWCF filed an appeal. The high courts were not putting up with it, and found no fault with the original court's rulings. Therefore, Mr. Farruggia got his full benefits and them some (for things like humiliation, embarrassment, loss of enjoyment of life, etc.) and JWCF learned a hard lesson.
From: The West Virginia Record