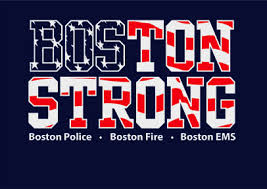 Lt. Edward J. Walsh, 43 and Firefighter Michael R. Kennedy, 33 were killed during a blaze that turned into a nine alarm battle that raced through a brownstone section of Boston's Back Bay neighborhood due to the high winds that were gusting up to 40 miles per hour.
Fire Commissioner John Hasson says "Today's a sad day in the history of the Boston Fire Department," "Our hearts go out to the families.  Our thoughts and prayers go out to them."
The Boston Fire Department responded to a four story brick building fire where the fire had started in the basement.  The strong winds caused the fire to fan and spread at a rapid pace.  Deputy Fire Chief Joe Finn said he has never seen a fire spread that fast.
The two firefighters went into the basement with a line to battle the source of the fire, they were in there roughly two or three minutes when they called out for a Mayday over the radio indicating they were trapped.  The two firefighters were both found deceased in the basement.  Kennedy was found a half hour after the fire started and pronounced dead at the hospital.   Walsh was found in the basement near the stairs, he was not recovered till the evening and pronounced dead at the scene.
Finn says that fire officials knew Walsh was trapped but they could not get to him so they had to make a tough but necessary call to avoid danger to the rest of the firefighters.
Thirteen firefighters were injured in total.  A backdraft explosion injured the others.  The fire produced such a dense cloud of black soot that at times the only thing visible were the red flashing lights of the fire trucks.
The fire is being investigated as all fires are, there is no current reason to believe there was any foul play.  The only thing suspicious was the rate at which the fire spread but the high winds are believed to be blamed for that.
The last time that a Boston Firefighter was killed in the line of duty was Jan. 9, 2009 when the brakes on a rig failed crashing into a building and killing Lt. Kevin M. Kelly.
My heart goes out to the men and women of the Boston Fire Department who lost brothers, my prayers are also with all the friends and families of the deceased.  It is always hard to lose someone.  These men were true hero's, they run in when everyone else in running out.  May everyone effected by this tragedy find peace.
Boston Strong!!!!!!!!
Source: Boston.com