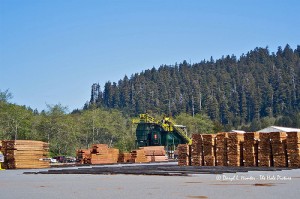 SDS Lumber Company of Bingen, WA has been fined $244,600 as a result of 69 violations found by L&I after a worker was seriously injured after being caught in a machine in March.
It was determined by L&I that there was a lack of training for employees and safety procedures in place that allowed this workers arms to become entrapped in a machine when he was trying to clear a jam causing severe damage to his limbs.
An investigation into SDS was started after L&I was notified that this worker had been rushed to the hospital.  Anytime a worker is injured and has to be sent to the hospital or is killed on the job it is the law that L&I be notified within eight hours.
During the investigation L&I found that it was routine for employees and supervisors to bypass the safety guards in place to clear a jam or misfeed while the machine was still in operation.
Because of this L&I found it necessary to punish SDS to the maximum extent of the law with the maximum penalty of $70,000 for a willful violation.  They were charged with 1 willful, 54 serious, and 14 general violations.  Also they were place on the Severe Violators Program due to the fact that an employee was seriously injured.
Many violations were corrected during the inspections and SDS has appealed the remaining citations.
It is every employers job to keep its employees safe and injury free.  Injuries do happen but if the laws are followed you will see less injuries and less severity I believe.  In cases like this I feel that severe actions need to be taken to show a company that they need to follow the laws and keep workers out of harms way.
Source: WorkersCompensation.com