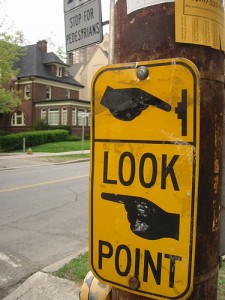 Workers' comp retaliation is a growing problem faced by employers and employees alike. Some claims are dismissed as false charges on the part of an employer, others are found to have reasonable cause. Either way, a lot of time and effort is spent investigating and closing these cases. It is easy to sympathize with the worker and many times that feeling is warranted-but what can be done to try and prevent false accusations that hurt the employer?
In 2012, more than 37,000 retaliation charges were filed and the U.S. Equal Employment Opportunity Commission collected $177.4 million in claims-related costs. Of those 37,000 cases, over 27,000 were rejected for failing to prove a reasonable cause. That still leaves about 10,000 cases of real retaliatory discrimination.
According to the EEOC website, "all of the laws we enforce make it illegal to fire, demote, harass, or otherwise 'retaliate' against people (applicants or employees) because they filed a charge of discrimination, because they complained to their employer or other covered entity about discrimination on the job, or because they participated in an employment discrimination proceeding (such as an investigation or lawsuit)."
As this statute applies to workers' comp, a retaliation claim is often filed when an employee is terminated or otherwise discriminated against after they have filed a workers' comp suit. It can also happen when an employee refuses to go along with an unsafe situation when requested by their employer, like what happened in a case we recently wrote about.
A new white paper produced by Business Insurance claims that the reason retaliation claims are so difficult for companies to handle are they are so general in nature. There can be multiple kinds of alleged discrimination involved (sexual, race, etc.). It can be hard to really gather solid evidence for retaliatory claim- did you lose that promotion because you weren't really qualified or because you filed a workers' comp claim 2 years ago? It can also be hard to gather solid evidence against these claims for the companies involved. Even if the case gets thrown out, it's still going to be on people's minds when they think about their employer or that employee which doesn't bode well for employee morale.
Employers should have a well-established, written policy regarding retaliation. It should make employees feel comfortable in their environment and educate them on the right steps to take in case they do feel they are being retaliated against. The employer should also communicate with the employee to make sure they know what is and what is not a valid complaint based on their retaliation policy, and to assure the employee they are being taken seriously. Employers should not broadcast complaints that are received or under investigation, to reduce the chance of even more retaliation. And for both parties, make sure everything is well documented.
I am all in favor of justice for workers' who have been retaliated against. It is ridiculous for employers to get back at a worker who was injured doing their job or who was trying to do the right thing for themselves or their co-workers. I am also trying to take the side of employers who face baseless suits from employees just looking for a little something extra. Do I think there are two sides to every story? Yes. I just don't like to think that numerous unfounded accusations may start to take away time and resources from cases that ARE justified.