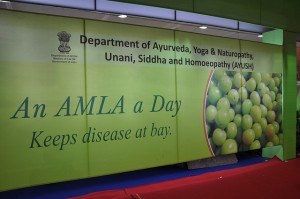 A worker in Pennsylvania, who had her claim denied multiple times over the years, has again tried to seek benefits for an alternative form of medicine that she claimed would heal her injury.
Rachel Babu was injured first in 2000 and again in June of 2008 working at Temple Continuing Care Center. She used Ayurvedic therapy for her injury and received treatments in India in 2001, 2008 and 2010. It is a traditional form of medicine in India. She says they use herbs, oils, and massage to get to the nerve points and heal. Now she says that her employer should compensate her for the treatment.
She originally injured herself in 2000 when she was lifting a heavier patient to a stretcher, received treatment through 2001 and was awarded only indemnity benefits in 2006. She sought to have the treatment compensated as well but was denied on the grounds that the treatment lacked evidence that it was a prescribed therapy and it was unclear exactly what the procedure consisted of, so therefore could not be compensable.
When she suffered another injury in 2008 she filed a claim for injuries to her shoulders and neck and again sought to cover her Ayurvedic medical care for these injuries. The workers' comp judge found that the doctor who performed these procedures was in India and were not licensed in Pennsylvania nor were they performed under the supervision of someone who was licensed in Pennsylvania. The services were never specifically prescribed but only potentially recommended. The treatment description was also too vague to be valid under the Pennsylvania Workers' Comp Act.
Though these treatments certainly sound like they have healing potential, it does not look like Babu will be able to get compensation for the treatments.