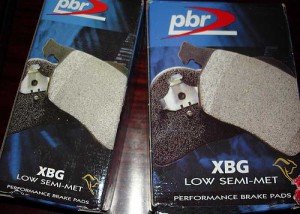 A Cleveland area man suffering from asbestos related cancer at the age of 40 was just awarded $27 million dollars by a jury.
John Panza's father worked at a factory that made brakes, brought asbestos dust home on his clothes and and subsequently John was exposed to it resulting in him acquiring this normally fatal form of cancer.
Panza's attorney states that this is the largest award of it kind in the state of Ohio.  Kelsey-Hayes Co. will be responsible for paying the $27 million dollar reward as they are the firm that succeeded the company that made the brake pads.
It is also stated that an appeal is likely.  This is one of the largest awards for this type that I have heard overall not just in the state of Ohio.  Understandably Panza is still a young man and now suffers from this fatal form of cancer.  It's a shame that the affects of asbestos were not known until it was too late for most.
Source:  News 5 Cleveland