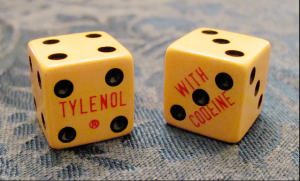 Many of our colleagues are in sunny Las Vegas this week and if you are still at your home office I'm sure you're a little curious to know what's going on out there. I have been trying to read up on the latest thoughts that come out of the conference sessions. I saw a synopsis of one of yesterday's sessions that I thought presented some good points about controlling claims from the onset by using the best doctors to begin with.
The session titled "Improving Claims Outcomes Using Outcomes-Based Networks" included Randy Triplett, a workers' comp manager from Goodyear Tires and Jane Ish, a networks manager from Liberty Mutual. They stressed that a lot of operations spend time and resources trying to filter out which are the worst performing medical providers they have when they should be channeling all that energy into seeking out the top physicians and facilities to send their injured workers to from the get-go. Why spend time ferreting out the bad apples when you could set yourself up with the best pickings to begin with?
Going with a cheaper but less adept physician could mean your injured worker received a misdiagnosis or a botched procedure, and then has to spend more time and money trying to remedy that. They might even end up at one of the better doctors to fix that issue when they could have gone straight to them in the first place and saved you time in lost pay and medical costs. Choosing wisely from the beginning and forming a solid partnership may be beneficial in the long run.
Jane Ish said that her organization evaluates physicians and their referral patterns before they decide to partner with that physician. She also relies on claims or medical management professionals to help her create the most effective network. She admits it's not always easy as there are geographical limits, not enough facilities nearby to choose from or not enough data to provide a clear report on a certain physician or facility.
Both speakers, however, reported a significant decrease in lost work days from their injured employees. Triplett said he had a tough time getting workers to use the networks at first because Goodyear employed unionized workers who are allowed to go to whichever doctor they choose. He said that it took a while to prove to them that the networks really were in the workers best interest. In states that Goodyear facilities are not allowed to choose a doctor for their injured worker, more often than not the worker will at least ask for a recommendation because they know that the company is looking out for them. Many Goodyear facilities have medical units onsite to examine workers right after an injury.
If you are worried about controlling claim cost and reducing medical spend maybe you should look at your networks. Skilled doctors may diagnosis quicker and treat more effectively, reducing the length of your claim and avoiding a drawn out medical case.