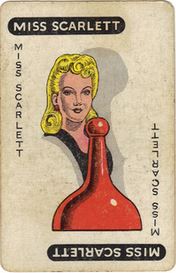 Another scary prescription drug-related death has come out of California, and now the state's Supreme Court is going to decide whether the worker's overdose was compensable for work comp benefits or not.
In the case South Coast Framing Inc. v. Workers' Compensation Appeals Board, the main questions being asked are "Does a claim for WC death benefits require separate and distinct causation standards and burden of proof? Would it require that the industrial injury consist of a 'material factor' that contributed to the death or would it require only that the injury be a 'contributing cause'"?
In lower courts the death of Brandon Clark, a carpenter at South Coast, had been determined noncompensable. In 2008 Mr. Clark incurred back, head, neck and chest injuries after falling off a roof at work for South Coast. After being prescribed the antidepressant Vicodin, a neuropathic pain drug Neurontin, Xanax for anxiety and Ambien for sleep problems Mr. Clark died from the combined effects of his cocktail of medications and a related case of pneumonia.
His surviving children and his widow filed for death benefits, saying that if he had not suffered the injury at work he would not have been on those medications. The initial work comp judge agreed and awarded benefits. South Coast then appealed, arguing that the prescriptions were not a "material cause" of his death. They cited testimony from a doctor who was unable to determine exactly how big of a role the prescriptions played in Mr. Clark's overdose. The appeals court overturned the original conviction and now it is up to the Supreme Court to decide on this case.
I am very interested to hear how the court will rule on this case. I can see both sides of the argument and it appears to me that one of the main factors in the case might be the answer to the question "Whodunit"? The employer argues that he did not die as a result of his injury at work. However, he did die as a result of the drugs he was prescribed for that injury. At any rate, this case is another ring of the alarm sounding on the opioid problem going on in work comp. It should be a reminder that doctors and patients alike need to be very careful when it comes to these types of drugs.