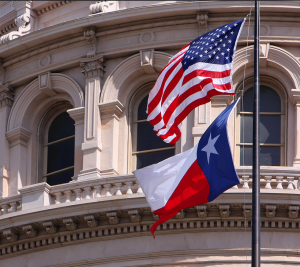 In the latest biennial report from the Texas Division of Workers' Compensation (DWC), it appears that fatalities are still pretty high even as rates go down and 5 percent of employees still have no coverage available to them in the case of an accident. Their medical costs have come down and their closed formulary program is doing great.
In the past 10 years, since the bill that changed the Texas work comp system passed, the amount of non-fatal injuries in Texas has decreased by about 25 percent to 2.7 injuries per 100 workers. However since 2003 the number of fatal injuries has averaged 480 workers, amongst the highest rate in the country. In 2012 it hit a high of 536 workers, which the report attributes to a boom in construction and mining related to new oil prospects in the state. The DWC has stated they are trying to reduce the fatality rate with a safety recognition program that will laud the employers that do make efforts to keep their workers safe and use them as examples for other Texas employers.
Insurance rates in the state have continued to remain low, with a combined ratio statewide of 89.6 percent last year. Premiums have declined over the past 10 years, hitting $1.02 in 2012. Since Texas is an opt-out state, a little over a third of private employers are non-subscribers who employ almost 20 percent of the workforce in Texas. Some of those non-subscribing employers do have their own alternative benefit plan but those plans are not regulated by the DWC. For the five percent of workers whose employers do not have alternate benefit plan, 500,000 according to the report, there is no coverage if they are injured on the job. Non-subscribing employers are still expected to report injuries and illnesses that account for lost time at work though the number of employers who actually file this DWC form remains low.
Even though we always hear about rising medical costs it seems like Texas has at least held their total medical payments at a pretty steady rate over the past few years. Since the reforms to the work comp system and the Medical Fee Guidelines enacted in 2008, Texas has experienced reductions in their medical costs per claim since the early 2000's when it was one of the highest in the country. Maybe that is due to closer monitoring of the use of specialized medical services or because of a decrease in claims in general. Their closed formulary model for pharmacies has dramatically reduced the amount of "N" drugs (not recommended) being prescribed in claims by 75 percent between 2010 and 2011. This also lowered total pharmacy costs by 15 percent and total "N" drug costs by 82 percent in that same time frame. Other kinds of drugs did not rise to take their place either, there were decreases across the board in prescriptions.
The report ultimately did recommend that the state increase the maximum reimbursement for burial benefits and try to establish a more comprehensive safety program for employers with less than 50 workers.