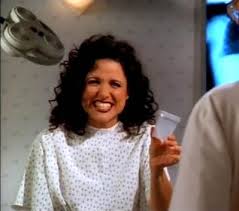 By now you all know that Colorado has legalized recreational marijuana, and you have heard the speculation and asked the questions about what it might mean for employers and drug testing policies.
A new survey released by Mountain States Employers Council shows that a good number of employers are actually tougher on the drug since it has been legalized. The report did not specify whether the "poppy seed bagel" defense was on the rise as well.
According to the survey of 1,648 members of the employers council, one in five employers reported their drug-testing policies are STRICTER than they were before the legislation was enacted. Only two percent said they relaxed their policy after the legalization of the drug. About 71 percent reported their policy did not change.
Overall, 77 percent of respondents had a drug test either before or during employment, and 53 percent said they would fire an employee who tested positive for marijuana.
An attorney with the group, Curtis Graves, said he thinks employers are "freaked out" about their employee's drug habits and are moving towards more testing.
He cited a few reasons that employers are seeking more, not less, testing even after the drug's legalization. There has been a huge marketing and sales push to Colorado employers by drug-test companies. There is a campaign to let employers know that their workers' compensation costs will be lower if they test their employees.
Critics of this increased testing say that now that marijuana is legal it should be looked at like alcohol. If it is consumed responsibly outside of work, there should be no ramifications on employees who do so. While prohibition was repealed long ago and now alcohol is more accepted in society, the laws against marijuana are still in place in a lot of the country and it might be hard for employers to get over the stigma that still exists in many parts of society.
Critics of the study itself say that the sample was biased, since employers who were likely to take the time to answer the survey would probably be more concerned about marijuana in the first place, and would likely have already had tests in place. Graves agreed that membership in the group might be slightly biased to those focused on workplace issues.
The Colorado court system says employers have the right to dismiss employees who use the drug, even when they are not at work and even if it does not hinder their performance at work. The state's "Lawful Off-Duty Activities Statute" does not apply because marijuana is still illegal under federal law.  A case that was a result of that ruling is headed to the Colorado Supreme Court for an appeal.
Attorney Michelle Magruder says that the ruling gave employers assurance that it was OK to keep enforcing their drug tests. Before the ruling, some may have thought any test would be moot since recreational use is legal, which could be another explanation for increased or continued testing.
For now Colorado law sets an interesting precedent. It makes sense that employers are worried about the performance and the safety of their workers, but at the same time it seems to intrude on their private lives.