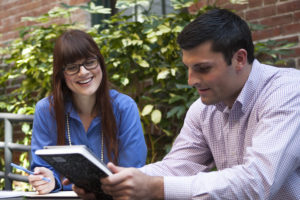 This is a stressful time of year for many, the holidays are coming up and for those of us in the work comp industry our favorite conference, NWCDC, is just around the corner. It's important to take care of ourselves during these times and for the rest of the year but too often life and work can get in the way. An article in Parade highlights companies that put a higher emphasis on employee wellness than most, and the benefits that they are seeing as a result.
Capital One, for example, has designated areas in their office for quick naps. Employees say that having time to take care of themselves throughout the day allows them to be more productive at work and outside of the office as well. Other companies offer exercise equipment or classes. Target brings the doctor to employees, offering things like on-site mammogram screenings.
Ron Goetzel, senior scientist and director of the Institute for Health and Productivity Studies at the Johns Hopkins Bloomberg School of Public Health, has researched the impact that these wellness initiatives have on employee health, and whether or not they lower health care costs.
His studies have shown that companies who do emphasize employee health outperform the S&P 500 by 3 to 1. Goetzel says he sees the most success in companies where the top management encourages employees to take advantage of the programs that are offered, so that employees do not feel guilty for doing so. He pointed to the example of O'Neal Industries in Alabama, who was a winner of the C. Everett Koop National Health Award which recognizes outstanding work health promotion and improvement programs. They began a program called LIVESMART which allows employees to have things like blood pressure, cholesterol, body mass index and other important health benchmarks checked regularly. Employees are also invited to "time-out" programs to get them moving in a fun way. The company says they've saved almost half a million in healthcare costs, with an ROI of $1.52 for every dollar spent on the program. Besides dollar savings, employees also report increased loyalty and a better sense of camaraderie in their company.
Read the full article here.