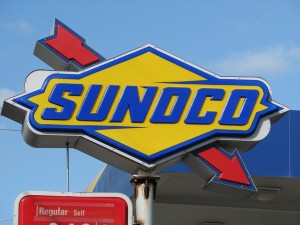 A Philadelphia woman employed by Allied Barton Security Services LLC. was contracted out to Sunoco Refineries in Philly to provide security.  She fell on some snow or ice and was injured.
The Pennsylvania Supreme Court has ruled that she cannot sue Sunoco for failure to maintain a safe working environment because she signed a workers' compensation disclaimer through Allied Barton saying she cannot sue any of their clients for injury.
Sabrina Bowman was given workers' compensation through Allied Barton.  The Court of Common Please dismissed the case in 2009 saying Bowman only waived her rights to sue a third party and not her workers' comp which she still received.
On Thursday, Pennsylvania's high court in a 4-1 ruling agreed.  Ms. Bowman was not forced to waive her rights, and therefore she chose to give away her rights to sue a third party.
However, a Supreme Court Justice-Max Baer has disagreed.  He says that  Pennsylvania workers compensation laws prohibit agreements such as the disclaimer the Bowman signed with Allied Barton.
I'm sure this is not the last that we have heard in regards to this case.  It appears that Allied Barton may not have been aware of the WC laws in Pennsylvania when they had Bowman sign the waiver.  On the other hand Ms. Bowman had the chance to reject signing the waiver.  What are everyone's thoughts on this case, should she have the right to sue the third party and collect workers' comp from her employer?