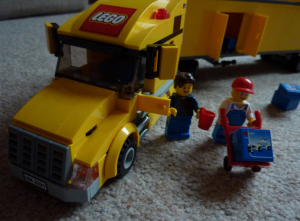 In California, a major corporation settled a major case that is part of a national debate- the case of employee vs. independent contractor.
Of course we're interested in access to workers' comp benefits, but independent contractors aren't able to guarantee other things like healthcare, overtime, a retirement plan, paid sick or vacation days, or even a solid sense of job security in some cases. Companies can keep their costs down by labeling workers as independent contractors because they don't have to pay for these benefits.
Fedex, who had classified thousands of their drivers as independent contractors, settled for around $227 million with those drivers involved in the class action lawsuit who claimed that they were actually employees and that the company had wrongfully labeled them. Fedex told them how to do their job, from their schedules, uniforms and appearance, deliveries, and their equipment which means they are not quite "independent". Their actions failed the "right-of-control" test.
Last year, the U.S. Ninth Circuit of Appeals ruled that these drivers were misclassified, and the recent settlement involved over 2,300 California drivers who worked under these circumstances between 1999 and 2009. Fedex says they no longer operate that way and since 2011 have had contracts with incorporated businesses who hire employees.
We will see if this case has ramifications on other companies who operate this way, like Uber or ride-sharing operations. It still has to be approved by the Circuit of Appeals but once it is finalized will be a big blow to Fedex, and a big win for employees who are working under a false label.