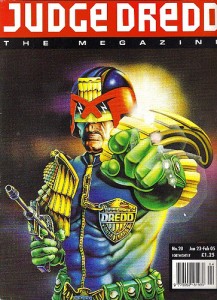 We hear about instances of fraud within the workers' comp system all the time. However upsetting it may be to read about Joe Schmoe who went rock climbing when he claimed he needed money for shoulder surgery, it can be even more jarring when we learn about people in power (who we trusted to handle the do-badders) who have done wrong themselves.
A workers' compensation judge in the Washington D.C. Department of Employment Services (DOES) named Anand Verma resigned after it was discovered that his license to practice law had been revoked in 1998. A disbarred lawyer, he had been ruling on cases for the past 16 years. Though there is no real policy in place that specifies what to do with unlicensed lawyers who are judges, it still seems like a huge oversight on the part of the department and it has been going on for quite some time.
The Indiana Supreme Court accused him of deceptive behavior, knowingly falsifying legal documents and a lack of candor and trustworthiness, disbarring him in 1998. He tried to apply for the bar in Pennsylvania and Maryland but was denied after he falsified information.
Lawyers and appeals judges who had been involved in cases that went to Verma apparently were shocked but pointed to several instances where he seemed unwilling to properly follow the workers' comp law. They said his cases often went to appeal and he would seem to be a little too opinionated in medical cases. Appeals judges reversed one of his decisions last September after a fifth appeal from a case where they said his decision "flies in the face of the concept of a fair and efficient judiciary".
"I wish I could say I'm surprised," workers' comp lawyer Benjamin Boscolo says of the recent Verma revelation. "Verma would basically say, 'No, I'm not gonna do what you told me.' He didn't follow the rule of law. He was at odds with the system. It was frustrating to go before him. You never knew what to expect."
It is still early in the discovery and authorities are still not sure what this could mean for all the cases Verma heard. Some say that many of his decisions will be tossed on the grounds that they were not proper hearings since he should have been licensed in either D.C. or another jurisdiction. So far no licenses in any jurisdiction have turned up, which violates the regulations set forth by D.C. stating that a workers' comp judge needs a license to rule there.
According to the Washington City Paper, the DOES is already an agency with few resources to rule on an overwhelming number of workers' comp cases. Those within the program say there are no enforceable standards and poor oversight. Boscolo says he is not surprised Verma was allowed to rule as long as he was. He says that claimants and employers struggle with settling claims in a timely manner and they never really know what the outcome will be, as there is no central decision making system in place.
Around 700-900 cases apply for a formal hearing per year and 200-230 actually make it to a hearing. Of those 200-something ruled on by DOES last year, 171 were appealed. There is a group of 10 judges who oversees settlement of some 500-700 cases before they even get to a hearing.
Verma had often been chastised or reprimanded by the Compensation Review Board for his decisions. In one case he ruled in favor of the claimant after citing a medical journal article which he placed in the hearing record, without giving anyone a chance to respond. The board said he did not apply the law to the facts in an appropriate manner and ordered a new hearing.
This kind of behavior, even from just one judge in one jurisdiction, undermines the whole system which (from the testimony in this article) might seem to be delicate to begin with. It delays benefits, harming the claimant who needs those payments, and harming the employer who now faces even more lost time from their workers. It seems even scarier that no one in the department seems to be able to claim responsibility for this oversight, leaving one to wonder who is going to make sure things like this don't happen again?