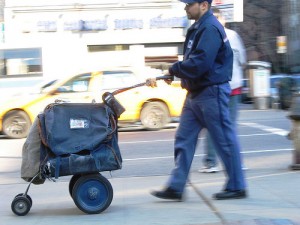 A watchdog study's results show that the federal government could be rampant with fraudulent disability claims. The article states that not only can federal employees use injury fraud as a "golden parachute," but that the fund paying them is bankrolled by taxpayers.
The Department of Labor reported that improper payments are extremely rare. However, the Inspector General of the DOL disputes this claim, based on the investigations of the organization.
The Federal Employment Compensation Act (FECA) costs taxpayers approximately $3 billion yearly. The Postal Service pays out the most benefits to employees, followed by the Department of Defense.
Some believe that FECA is a system made for fraud. Federal employees can often receive greater benefits than the state provides its workers, and some make more on disability than they would by working. Additionally, federal workers would collect 26% more monthly – tax free – on disability than under their government pension plan, and benefits last for life.
Don't get me wrong here, I'm all for tax money providing compensation for federal employees that deserve it. But workers' comp should never be paying for a "disabled" employee to take trips scuba diving and skiing in Switzerland, federal or civilian.
Source: Washington Examiner