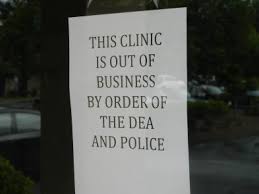 In a continued effort to crack down on pill mills and excessive prescription drug abuse the Florida Attorney General – Pam Bondi has found a way to keep the state database up and running even after state legislators decided against continuing to fund it.
The program is roughly three years old and at the annual session the Florida Legislature has decided against the funding and did not set aside any money to keep the database going.
On Monday Bondi announced that she would use $2 million dollars from a previous legal settlement with Caremark to keep the database up and operating.  Bondi says that the funds should be enough to keep the program up and running for the next four years.
The database is supposed to help crack down on pill mills and people that sell excessive amounts of painkillers to addicts and dealers.  It helps to identify fake patients that try to obtain more painkillers in excessive amounts.
I agree with Bondi that if the program and database are working and it is truly helping to crack down on pill mills and addicts then it is an important tool and legislature should look more closely into efforts to keep the database funded.  With the epidemic of opioid abuse going on in the country it is important to have a way to monitor and control the issue.  If something is working go with it, I commend AG Bondi on finding a way to keep the program going.  Hopefully within the next four years legislature will see the benefits and find a way to keep the funding going.