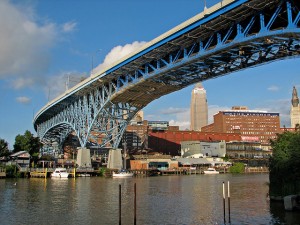 A former Cleveland man living in Puerto Rico has been extradited back to Ohio and pleaded guilty on April 17 to fifth-degree felony count of workers' compensation fraud.
Miguel Santoni was found to be in violation of WC laws when he filed a new claim while receiving disability benefits from his prior employer.  Under Ohio BWC, injured workers are not permitted to work while receiving temporary total disability benefits.
He was sentenced to serve 90 days in jail and ordered to pay restitution to the BWC in the amount of $5,140.09.
For complete coverage of this story, fly on over to workerscompensation.com