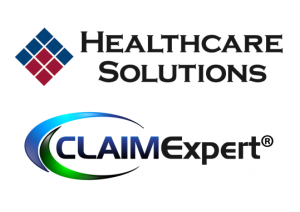 Malvern, Pa. (Oct. 2, 2013)– Acrometis has announced that Healthcare Solutions has implemented its CLAIMExpert claims management system as part of Healthcare Solutions' ongoing commitment to continually improve auto injury claims management.
CLAIMExpert enhances the efficiency and capability of Healthcare Solutions' pre-certification process that supports New Jersey's Automobile Insurance Cost Reduction Act of 1998. The Act requires practitioners to provide notification of intended medical procedures, treatments, durable medical equipment, diagnostic tests or other services and non-medical expenses.
"Healthcare Solutions prides itself on having the industry's best experts in auto injury claims management," said Joe Boures, president and COO of Healthcare Solutions. "CLAIMExpert manages many time-consuming tasks, allowing our team to concentrate on the entire pre-certification process."
Acrometis' CLAIMExpert solution is a comprehensive claim processing and claims management system with a customizable, expert-based rule-driven engine that automatically routes electronic claim files and related notes, schedules and executes tasks and flags priorities and anomalies. It dramatically increases productivity, speed, accuracy, and data access while significantly reducing claim-related expenses and operational costs.
"Healthcare Solutions provides a critical service that requires detailed case reviews among many different parties under specific time guidelines. These are exactly the claim processing challenges that CLAIMExpert was designed to tackle," said Jerry D. Poole, Acrometis' president and COO. "Healthcare Solutions' operational team involved in this implementation demonstrated their industry expertise and situational fluency as well as advanced development and implementation procedures in their pursuit of customer excellence. We are excited about the opportunity to work together."
###
About Healthcare Solutions
Healthcare Solutions, Inc. is the parent company of Cypress Care, Procura Management, ScripNet and Modern Medical. Through its subsidiary companies, Healthcare Solutions delivers integrated medical cost management solutions to over 800 customers in workers' compensation and auto/PIP markets. The company's clinical- and technology-based services include pharmacy benefit management, specialty healthcare services, PPO networks, medical bill review, case management and Medicare Set-Aside services. Healthcare Solutions has twice been recognized as one of the Fastest Growing companies in Georgia by Georgia Trends magazine and has received recognition by the Technology Association of Georgia for technology innovation. Utilizing market-leading technology, Healthcare Solutions delivers demonstrated benefits and savings complemented by deep industry expertise. For more information, please visit www.healthcaresolutions.com.
About Acrometis
Acrometis offers the most complete and automated claim-processing platform designed specifically for the property and casualty industry. Acrometis' CLAIMExpert® is a rules-based claim processing platform that deterministically routes claims documents and bills, allowing for meaningful changes to the claims processing environment that in turn leads to maximized cost savings, efficiency, and productivity gains over the lifecycle of a claim. For more information about Acrometis and the CLAIMExpert platform, please visitwww.acrometis.com or call 855.282.1476.