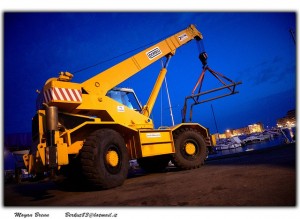 Hawthorne Pacific Corp of Honolulu, HI has been cited by OSHA on several violations following an October 23, 2012 incident in which one its cranes tipped over and fatally crushed a worker.
This tragedy could have easily been prevented had the employer addressed several and workers followed the proper protocol.
The outriggers used to stabilize the crane when in operation were not extended causing the crane to tip.  The crane had also been out of service for more than six months and had not completed a proper inspection prior to be taken out.  The company also failed to tag the keys to the crane as "do not use."
OSHA's inspection of the companies shop also revealed several violations as well.  The proposed fines for all violation totals $70,000.
For more on this incident "surf" on over to workerscompensation.com and read the article.