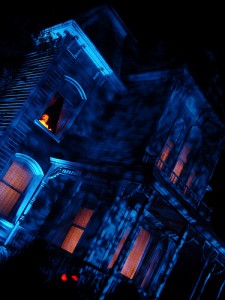 A turkey processing plant in Atalissa, Iowa has been ordered to pay $240M to mentally disabled workers that they paid 41 cents an hour and housed them in a rodent infested living environment.
The settlement will be divided evenly among 32 mentally disabled workers who were employed by Henry's Turkey Service.
Over a period of 40 years 72 year old, company owner Kenneth Henry brought mentally disabled workers from Texas to Iowa.  He paid them 41 cents an hour and housed them in utter filth.  The state eventually got wind of the operation and shut the place down in 2009.
Evidence at trial showed the workers were mentally and physically abused including kicked, punched, denied bathroom breaks, and forced to work sick and injured.
A jury rewarded these men with a historic settlement, however Henry is now broke and is likely to try to get out of paying the settlement.  The government is looking into every option possible to make sure that these men get everything that they deserve in their settlement.
This story hits home hard for me as I have a cousin who is mentally challenged, this is one of the most disgraceful stories I have read as of late.  I cannot begin to fathom how someone can take advantage of people mentally disabled.   Families work hard to give them every opportunity in life, and this guy goes and does something like this.  I cannot even think of a punishment that fits this crime but a good start would be subjecting him to 40 years of hard labor, in the worst conditions imaginable.  Then when he's done working have someone just beat him around.
Source: JD Supra Lawnews