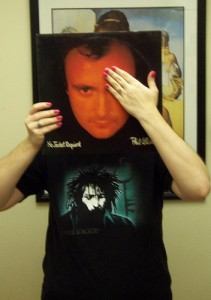 Phil Collins may have been wrong when we sang "It's no fun being an illegal alien", especially if said person gets injured on the job.
A story over at SafetyNewsAlert followed a case of an illegal alien who was working (illegally) as a framer and fell 30 feet. Doctors found that his injuries were permanent and he could no longer do construction type work. Due to the fact that he couldn't speak or write English, he claimed that he was going to have difficulty finding a job within a 50 mile radius and therefore should receive PTD benefits. (Forget the fact that he wouldn't be able to work within a 50 mile radius legally)
The company argued that he was illegal, so he shouldn't get any benefits. The Judge, and an appeals court, ruled that Workers' Comp applies to employees, not just legally employed ones. See, the company also broke the law by hiring the illegal alien.
The article makes an interesting comment. If the alien wasn't found to covered under workers' comp laws, he would be able to sue the company for the injury. This is exactly why workers' comp was originally established.
So what do you think, is the illegal alien assuming all risks when he chooses to sneak into the company, or is the company supposed to assume all risks because it chose to look the other way in its hiring practices?
Or should we simply choose to dissect another Phil Collins song?