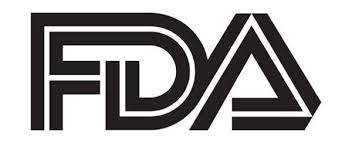 We have all heard the many stories about how opioids are a huge concern in medicine today and huge in workers' comp, over prescribing leads to dependency and injured employees spending more time on workers compensation.  Well let's add another opioid to the already vast list.  On July 23rd the FDA approved Targiniq ER.
Targiniq ER is a long acting opioid that should not be used for short term pain.  It should only be prescribed for people with severe injuries and long term, chronic pain.  This will not be a drug that is prescribed on an initial visit even if the injury seems severe, this will be a drug that is built up to after others opioids have not been effective.
Targiniq ER is a combination oxycodone hydrochloride and naloxone hydrochloride.  It will be available in three strengths; 10 mg/5 mg which are white, 20 mg/10 mg which are pink, and 40 mg/20 mg which are yellow.  Naloxone is a drug that is used to treat opioid overdose by blocking the euphoric effects and reversing the opioid effect.  The naloxone is added to be a deterrent against abuse such as crushing the pill and snorting it or trying to inject it.  If the pill were to be crushed the naloxone would be released which would block the opioid effect – it should however, be known that an overdose of oxycodone could still occur.
In my opinion no matter what you do there will always be some form of abuse from someone in any of these opioid drugs no matter how "safe" you try to make them.  This is a very strong opioid and if looked to be abused and the effects of the Naloxone is unknown there is a good chance that because the effects of the opioid are being blocked there will still be an increased rate of overdoses as some people may not understand that and take more and more to try and achieve a high.  It will be interesting to see how it is received by the medical community, prescribed, and taken by patients.  In the world of comp I feel if you have an injured worker that is getting prescribed Targiniq then there is a serve injury and it will have a good chance of leading to some sort of disability.
You can read more about the FDA approval on their website here.