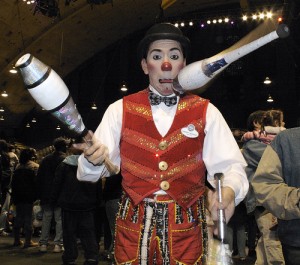 An Ohio man was sentenced of Workers' Comp fraud after it was found that he continued working while receiving benefits from the Ohio Bureau of Workers' Compensation (BWC).
However, the extraordinary development here is not that Joshua Schlosser was working and collecting, but in fact how many jobs he was juggling while claiming 'disability' in the eyes of the state.
Quoting LeBron James for a second, Schlosser worked "not one, not two, not three…" but four jobs, all while collecting disability from the state. He did security work for two companies, worked as a meter reader for a third and served as a caretaker / maintenance tech for a fourth.
Schlosser was found guilty and sentenced the same day, and will be forced to pay back almost $29,000 of improperly collected benefits. At least we know Schlosser has the work ethic to make that back; working four jobs is impressive for a healthy worker, much less someone on disability.
Just try and earn it the right way next time buddy. You've got the drive.
Source: Workers' Compensation.com