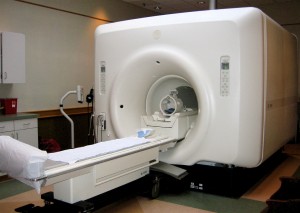 Is no medicine sometimes the best medicine? A new study out of Liberty Mutual's Institute for Safety may make the case. They found that early use of MRIs on injured workers complaining of lower back pain may actually lead to unnecessary procedures and may even lead to longer disability periods.
Researchers looked at more than 3,000 claims related to lower back pain over a year. They found that the claims where an MRI was performed within the first 30 days of pain, or claims where an MRI was performed even without a condition to justify the MRI, were much more expensive than claims that did not perform early MRIs. They think that an early MRI can just lead to a claim that spirals out of control in terms of medical services- the claims would go on to include electromyography, nerve conduction testing ,injections or surgery, that may or may not always be necessary or even effective. These extra procedures were 17 to 55 times more likely in claims that had early MRI procedures done.
Glenn Pransky from the Center for Disability Research said that the MRI test is extremely sensitive and can catch things that are not really related to the true source of the back pain but may lead doctors to believe otherwise- like things related to age. He says that only in "red flag" instances should doctors lean towards early MRIS, red flags being things like cancer or severe trauma. Ideally, the guidelines to treat lower back pain would call for a month of normal treatment followed by an MRI only if symptoms persist and even then to help with steroid injections or to help if they are considering surgery. The guidelines do not recommend an MRI for non-specific back pain.
"Adhering to guideline recommendations lessens this cascade effect of medical care where potentially unnecessary tests of procedures drive-up medical costs without evidence that they help to effectively treat the pain or shorten disability duration," said Barbara S. Webster of the Research Institute.
Earlier studies have put the cost of back-pain claims using MRIs at almost $12,000 more than claims that did not use early MRIs. They were three times as likely to stay on disability. The study controlled for severity and other factors that would influence outcomes between the two groups.
The purpose of the study is to hopefully decrease instances of doctors using unnecessary treatments or care on their patients that can drive up the cost and negatively affect the outcome of the claim.