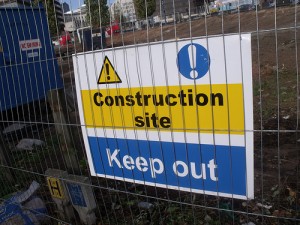 Hugh Coogan was arrested October 8th and charged with stealing more than $23k in workers comp benefits after an investigation showed him on video climbing a ladder while carrying a chainsaw and equipment at different construction sites.
Coogan was arraigned on third degree larceny charges, third degree insurance fraud, along with first degree perjury and workers comp fraud.  He was released on his own recognizance after the court hearing.
Coogan claimed that after a workplace accident in 2004 that he sustained a total disability injury.  He had collected $23,200 between February 2012 and April 2013.  Prosecutors say they have insurance surveillance footage of Coogan doing strenuous physical labor on multiple construction sites while receiving his benefits.
Prosecution claims that workers comp is reserved for those who are truly disabled, given the videos that have been seen they claim it would be impossible for Coogan to perform the tasks that he is shown doing on tape if was truly disabled.
Coogan was employed by Eastern Mill Work as a carpenter in 2004 when he claims he injured his back while installing a door.  He began collecting workers comp after that injury.  In February of 2012 a routine investigation was launched by the insurance company.  Coogan was doing construction on private homes in Nassau County while he was collecting comp benefits.
Here are just a few of the things investigators caught on video:
Carrying tools and equipment at a Freeport home that was under construction in February 2012 just hours after a doctor's appointment during which he told his physician that he was not working and that he still had chronic back and leg pain.
Removing tools, equipment, and ladders from his truck and bringing them back and forth at a Garden City construction site in May 2012.
Climbing a ladder in a wooded area near his house to use hedge clippers to cut down branches in June 2012. He was further observed climbing the same ladder with a chain saw to cut down larger branches, and then dragging the branches out to the street.
Cutting a piece of PVC pipe and then carrying the pipe, tools, and wire items back and forth at an Atlantic Beach home under construction in October 2012.
Coogan's attorney says that just because you are on disability does not mean you are confined to a wheelchair, they are positioning the case that Coogan was not in theory employed or working.
Coogan if convicted could face up to seven years in jail.  Ok, you want my take on this story.  If you are well enough to do quote on quote non work construction then you are totally capable of going back to work in construction and earning your own living instead of taking money from the system that is in place for people who truly cannot work.  Even the attorney's way of positioning this case has no moral value on it, this man is doing construction and collecting comp, and I for one know if I am working my tail off doing construction I want to be paid for the effort I am putting in.
Source:  Examiner.com