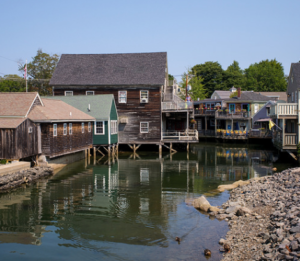 The Maine Employers' Mutual Insurance Company (MEMIC) has announced that they are returning dividends to over 18,000 employers in Maine who get workers' compensation insurance through MEMIC. The company, who provides 65 percent of all workers' compensation in the state, has returned $21 million to employers.
The president of MEMIC, Michael Bourque, says that employers in Maine have been focused on safety which has allowed the insurer to reduce costs. This workplace safety initiative has led to fewer workplace incidents and injuries. The amount that each employer receives depends on premium payments paid in 2014, according to the Press Herald. They also announced that this year's return is the largest in the company's history, representing almost 15 percent of premiums paid for 2014 policies.
MEMIC is a mutual insurance company that was created by the Maine Legislature in 1992, after costs were getting so high that many insurers left Maine. They have returned over $240 million in dividends to their workers since 1998.
From Maine Public