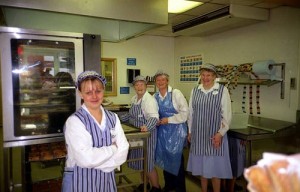 Missouri has introduced House Bill 1343 to its state legislature to try and raise the number of employees needed in order for the employer to purchase workers comp insurance.
Current state law requires employers to have insurance if they have five or more employees. The new bill would raise that to ten, doubling the amount of workers an employer would need in order to provide coverage.
Under the bill, construction businesses would be exempt and employers would have to provide workers' comp insurance even if they had just one employee.
A majority of states require employers to carry workers' comp insurance even if they have just one employee, no matter what the industry. Florida and North Carolina go a bit higher and mandate that if there are least four employees, the employer has to purchase workers' compensation insurance. Georgia it's three. Some states differentiate between full-time and part-time employees or amount of income.
Missouri's proposed number seems a little high, especially when you look at the majority of states who require insurance for a single employee.
Thanks to my elementary school teachers, I know we're not supposed to compare ourselves to others. But. It just seems a little risky to allow up to nine workers go unprotected. That number could essentially cover the entire staff of a bakery, hair salon or any number of small businesses. It's not like just because there are fewer people working there that they are immune to hazards. A smaller organization could even be in danger of an increased risk of accidents, since small businesses might not be able to afford state-of-the-art safety training or equipment for their staff, especially if they don't have enough staff to need to have workers' comp insurance in the first place.
The bill was introduced on January 14 of this year, sponsored by Representative Keith Frederick. So far it has made it to the House Workforce Development and Workplace Safety Committee. We'll see what happens with it but if this is passed, that could mean a lot of workers go without the safety net and safety incentive of workers' comp.