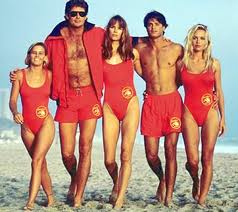 Summer and great weather is quickly approaching us.  On this Friday I wanted to take some time to look at the hazards of being a lifeguard.  We all love to go to the beach, the pools, and lakes.  This is also a big post for me, this post marks my 200th post to WCInsights, what started out as a small side project a year ago has grown into quite a well read and followed blog.  I would like to thank all the readers of WCInsights for your continued support over the last year.
First let us take a look at beach lifeguards.  There are many hazards that can come about with being a beach lifeguard.  First and foremost is the fact that you are out the in hot and potent UV rays of the sun all day.  Beach guards also deal with a vast amount of water to keep an eye on.  Also on the beach that is not experienced among other guards is the fact the they must deal with waves, rip currents, tides, and whatever creature may be in the ocean.  Beach lifeguards need to take some simple precautions:
Apply SPF 30+ sunscreen every couple hours and more if you have been in the water
Wear UV resistant sunglasses to protect your eyes
Wear a hat to protect your face from the sun
Make sure you stay hydrated
Be aware of the daily UV alert
If you are allotted breaks try and take them in a shaded area
Get skin checked regularly for suspicious spots
Lifeguards who work at pools and clubs experience the same type of hazards as beach lifeguards do when they are out in the sun minus the currents and all.  They also must deal with another set that range from slippery decks to weather conditions and lastly unruly or upset guests that can become a distraction from the water.  Lifeguards must also be able to handle high pressure situations while remaining calm and getting their victims to safety.  As a former lifeguard myself I know that when someone is in distress the first thing they do is panic and as a result of the panicking can injure the guard trying to save them.
As the summer is approaching lets make sure we as patrons are being safe and responsible around the water.  If you are a lifeguard and you are injured make sure you seek medical attention immediately.  report the injury to your supervisor and fill out an injury report.  If you are required to obtian workers compensation make sure that you follow all protocols and return to work healthy.