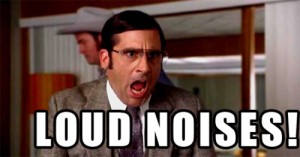 A new rule proposed by the Occupational Safety and Health Administration (OSHA) has everyone talking, some talking a little more trash than others, but talking nonetheless. The agency is hoping to implement a rule requiring employers to submit detailed information about their workplace injury and illness rates that would be featured online and be accessible to the public.
Currently OSHA requires employers to post a paper notice of their injury rates for the previous year in a common area for workers to see. Most employers with less than 10 employees are exempt and employers in certain industries are exempt. A majority of this information never leaves that workplace.
That's why they are proposing that those forms be electronically available on OSHA.gov on a quarterly basis. High-risk industries like construction would have to submit summary reports to the agency if they had over 20 workers.
OSHA is justifying this move by claiming that public access to the information will give employers an incentive to improve workplace safety to support their own reputations, or be looked upon as good companies to do business with. It will also help them identify employers that need more OSHA visits and help employees decide where they want to work.
Opponents of the rule have a lot to say. They think the information will be unfairly used in lawsuits against the company should such a situation arise. It also might damage the employer's reputation unjustly, given that there is no room for explanation in these reports. Many are calling it the "naming and shaming" rule and speculating that employers might even suppress information if they think the public will judge or ridicule them based on the online information.
The Oklahoma Labor Commissioner, Mark Costello, says this could hurt local businesses.
"This proposed regulation is a federal government overreach that will invite distortion of a company's safety record and encourage unions, trial lawyers and other adversaries of the marketplace to use the data against the backbone of the economy, American businesses. The proposed use of data does not tell the full story about the circumstances surrounding an injury and efforts to prevent such injury by the business owner," said Costello.
The comment period has been extended until March 8th and there have been public hearings surrounding the context of the bill, which was introduced in November 2013. The agency introduced the bill by stating that 3 million workers suffered a work related injury or illness in 2012, and that in some industries the rate of injuries is 1 out of every 20 workers.  OSHA said that injury rate was too high to allow reporting to continue the way it has been.
So what do you think? Do you think these changes will do anything to make workplaces safer?