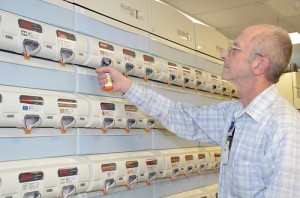 Jose Ramon Amaya-Hernandez thought he had developed the perfect way to obtain narcotics.  He would go the hospital saying he had injured his back while on the job.  The hospital would fill the narcotics and give them to him then attempt to bill the Department of Labor and Industries.  When his name did not turn up in the system L&I began an investigation.
L & I discover that Amaya-Hernandez was using several different aliases and used them to obtain 53 narcotic prescriptions and different hospital pharmacies.
He plead guilty to three counts of obtaining controlled substances through fraud.  He was sentenced to 45 days in jail on each count to be served concurrently.  He was also be assessed a fine that has yet to be determined.
Source: WorkersCompensation.com