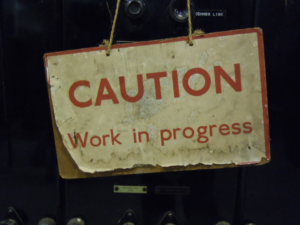 The National Safety Council just released the results of a survey they did asking employees about their perceptions of workplace safety. June is National Safety Month.
The results show that about a third of workers, 33 percent, say that they feel like their workplace puts a priority on productivity over safety. A larger amount of worker in high-risk industries like construction, agriculture or forestry thought their workplace emphasized productivity over safety. Half of agriculture, forestry, fishing and hunting employees said safety took a back seat where they worked and 60 percent of construction workers thought so too. 62 percent of workers in all those industries also reported that they felt their managers only did the bare minimum in keeping employees safe, but the same amount of workers in those agricultural industries also thought that employees resisted safe work practices as well. Workers in those high-hazard industries also experience the highest number of work-related deaths every year.
Half of temporary or contracted workers reported that they did not feel secure reporting safety issues, while 61 percent of agriculture and construction workers and 57 percent of public transportation workers said the same. While a third of workers thought their workplaces were not making safety a top priority, 70 percent said that they underwent safety training as part of their orientation and they felt employee well-being was emphasized at their workplace.
Not all employees surveyed felt that their workplace undervalued safety, and that's a good sign but these results show that there is still work to be done. The president and CEO of the National Safety Council, Deborah A.P. Hersman said there is still work to be done to ensure safety is the employer's highest priority.
"Every employee deserves a safe workplace," she said.