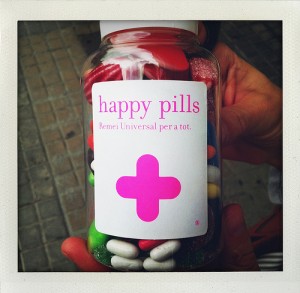 The workers' comp industry is witnessing a distressing uptake in the amount of prescription painkillers given to injured workers. With that comes an even more alarming rate of addictions. In addition to the time off and the payments associated with the initial injury, employers are now seeing their workers spend extra time and money in rehabilitation programs before they can get back to work.
One company is taking the initiative to investigate the matter and see what steps can be taken to control this problem. EMPLOYERS, a small business insurance specialist, announced that their recently completed test program to prevent prescription opioid drug abuse was tremendously successful. The program reduced the amount of unnecessary drugs prescribed in the first place, and if they were prescribed, it reduced the length of time workers needed to wean themselves off of them. The 18-month long test program resulted in millions of dollars in savings and EMPLOYERS is planning to run the program on a larger scale.
"Opioid addiction decreases worker productivity, makes workplaces less safe, prolongs disability claims, and increases the risk of death from overdoses," said Stephen V. Festa, the Executive VP and COO at EMPLOYERS. He also mentioned statistics from the Center for Disease Control that reported more deaths from prescription painkillers than heroin or cocaine.
The program involves more than just the doctor and the patient. EMPLOYERS said they want everyone assigned to and involved with the case to be able to recognize signs of abuse. Festa noted that rather than prescribe strong painkillers, doctors are encouraged to explore alternate pain management practices to treat patients. Part of the EMPLOYERS program is to recommend those doctors in their network who have been successful with alternative treatments to patients, though patients are still free to choose any doctor within the EMPLOYERS network. Another part of the program is to administer drug tests meant to detect only prescribed narcotics, to ensure patients are not taking more than their recommended dose or getting medication from several doctors.
We are seeing the problems stemming from painkiller abuse pop up in more and more cases. I think EMPLOYERS might be on the right track here. Have you heard of any other programs like this or in the works?
From: WorkersCompensation.com