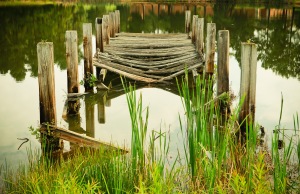 Hefty allegations are being made about the North Dakota workers' comp system from a lawyer who says he used to work in the system.
Dean Haas wrote an article whose title begins with "Broken Promise…" which should warn you that the rest of the article comes down hard on North Dakota's workers' compensation program. He says that workers expect "sure and certain relief" but that the system has tilted heavily in the system's favor.
In 2012 the state had a fatality rate of 17.7 per 100,000 workers, the highest in the country for that year. Employer premiums are still the lowest amongst all states. While the state has enjoyed a boom in the oil and gas industries and attracted lots of workers to the state for employment, the fatality rate in that industry alone is 75 workers per 100,000- the highest rate in the country by threefold. This may be because of the flood of workers, some of whom may be inexperienced. Or it may be because safety advocacy groups say that though OSHA has tapped more inspectors to target the oil industry, inspections are few and far between in North Dakota facilities. Governor Jack Dalyrmple has said he is investigating workplace safety more after allegations have come out that the state's fatality problem is due to lack of regulations.
Hass says in his article that the reason premiums continue to stay so low in such a high fatality area are because of certain limitations or exclusions that are written into the laws. There are very strict qualifications for an injured worker to receive benefits, especially if they need continuing benefits, and with restrictions and salary caps on lawyers- there are fewer lawyers willing to take on a case to represent a worker who feels they have been cheated. Haas says that lawyers who work for the state are not subject to pay caps.
Haas alleges that many workers' are unfairly excluded because of a minor pre-existing condition, which goes against an assumption in comp that employer's must take their worker as they come. In North Dakota a worker who only experiences psychological trauma but no physical injuries is not eligible for comp. He gives many examples of situations where the deck seems stacked against the worker.
The state's Workforce Safety & Insurance program has not responded to questions about this particular article. A spokesperson from the WSI has said in previous statements that they plan to increase funding for safety programs and increase rates for workers' comp attorneys representing workers.
What do you think? What ha your experience been with the ND comp system?