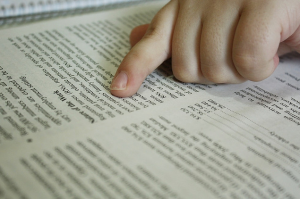 A New York worker whose employer compensated her above what she should have been entitled to for her injury was allowed to keep her money when the state's appellate court ruled that the employer could not be reimbursed for the extra money they had paid out.
The worker, Merline Dobney, hurt her right knee at her job with the Eastman Kodak Company and filed for work comp benefits for lost time in 2006, 2009 and part of 2010. Her benefits under just workers comp should have amounted to $11,500 but her employer was self-insured and so went by their supplemental plan, which stipulated that an injured worker should collect the difference in their workers' comp benefits and what they would have made under the employer's short-term disability plan. That amounted to their full salary for the first bit of time and then and then 70% of their salary after a certain time. The employee would be paid through a combination of workers' comp benefits and the short-term disability plan of her employer. Under this action she received $17,400 in lost time wages.
In 2010 the employer and their TPA wanted reimbursement for these additional benefits, but Dobney said that her employer could only be reimbursed for the benefits paid under workers' comp and not the supplemental disability benefits they paid. The original workers' comp board agreed with Dobney, saying since her employer had not submitted their benefit plan before she was awarded the first round of benefits they could not ask for reimbursement for the excess wages they had paid. They appealed and the appellate court again denied them, saying they did not show the proof of the terms of their benefit plan to her before she received her comp.
This could set a precedent for employers who have separate accident or disability plans that increase the workers' payments. If an employer does not file their reimbursement request before paying benefits or file the terms of that plan before payments they most likely will not be eligible for reimbursement.