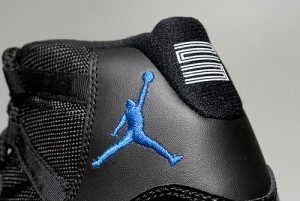 Owning a business is a demanding endeavor and employers do not need the added stress of work-related injuries that can sideline one of their much needed employees. Small businesses rely on a few workers to get the job done and when one of them gets hurt, the rest of the employees have to take on a bigger load. It hits a little harder when one of them fakes getting hurt to put an even bigger burden on everybody else.
Delivery driver Shaun Lopez James of Virginia Beach is under investigation after his stories didn't quite add up. Investigators discovered that he visited the emergency room a day before he claimed his work injury with a basketball-related injury to his left calf.
They found records of the ambulance trip he took from the court to the hospital, and James told doctors who worked on his ruptured Achilles tendon that he had been playing basketball. The timing seems just right for fraud, since he subsequently filed a workers' comp claim with his job at Peltz Marine Supply. He told his employer that he hopped off the truck and hurt his left calf, collecting benefits to treat his injury
The owner of the business, Jack Peltz, said James had been out of work for several months. He was one of three delivery drivers at a company who works 24/7 to get things delivered. The other two drivers had to make up for James' work.
"It's a small group and everyone has a job," Peltz said. "So we miss people when they are not here. And when a driver is gone, the other guys have to work a lot harder."
James received over $12,400 in benefits. He now denies that he told doctors he had been playing basketball and even denies going to the ER, though investigators found a hospital record treating a "Shaun L James" on the day that he allegedly went it.
Fraud is no fun. It's even worse when a trusted employee takes advantage of their employer and makes everyone else pay for their gains. Everybody is there to do a job and contribute to the company and it's not fair to pull down the system for your own personal benefit.