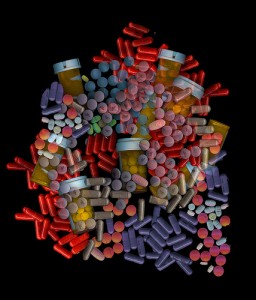 When Gov. John Kasich introduced a focus to moderate prescription  drugs to the states injured workers I don't think anyone thought it would be as effective as it has shown to be so far.  At a recent presentation that was given to the BWC Board of Directors highlights showed that with the new pharmacy management program that has been adopted there has been a $20 million dollar savings since 2011.
Steve Bueher – CEO/BWC Administrator believes that narcotics can be a legit part of treatment for pain.  However by following the new program the BWC is helping to ensure that the right medications are prescribed at the right times and that they are not being used at a lengthy duration to where people can become addicted or worse overdose.
Edits are allowed to be done directly at the point of service so that if it is not related to the workers injury it can be screened out right away.  The formulary and guidelines are constantly being changed and updated to reflect the most up to date information and research available.  The changes have been significant in the reduction of opioid use and skeletal muscle relaxant use since 2010, down by 27.8% and 72.9% respectively.
Medical prviders who write controlled substances for injured workers and for chronic care must now enroll in the Ohio Automated RX Reporting System (OARRS).  This will allow the BWC to more accurately track the amount of controlled prescriptions being written for a patient from their provider and for what injuries qualify as chronic care.  A provider must be registered in this system or the BWC will not cover the medication.
I commend the Ohio BWC, they have taken many steps to ensure the safety of the injured worker to make sure that they are getting better and returning to work healthy and in a timely matter.  They appear to be doing a decent job at cutting on the widespread epidemic of opioid and muscle relaxant addictions and overdoses.  They are consistently changing and refining the efforts and goals to keep up with the ever changing times.
Source: Ohio BWC