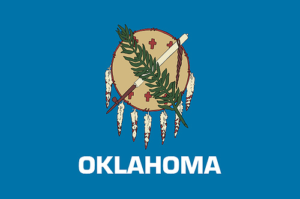 The National Council on Compensation Insurance (NCCI) announced plans to file for a loss cost decrease of 16.3 percent in Oklahoma. This is the fifth year in a row that the state will see a decrease, after significant legislative reforms in the state were passed in 2013 and the Workers' Compensation Commission was established in early 2014. Insurers will use this to develop their rates.
The Workers' Compensation Commission replaced the court-based system of processing workers' compensation claims with an administrative system, and rates in the state have decreased a total of 63.7 percent since then. The 16.3 percent decrease proposed in Oklahoma this year will be the largest for the state since the reforms. After a review process the new loss costs are expected to be enacted January 1, 2018.
NCCI will hold a State Advisory Forum in Oklahoma City, OK on October 10th for those interested, and the Oklahoma Insurance Department will sponsor another forum on October 11th in Tulsa, OK.
"We have seen great success with efficiently resolving workplace injuries, but our work is not done," Oklahoma Insurance Commissioner John D. Doak said. "The Legislature must continue to address areas of concern, such as those presented to the courts, to ensure we can maintain a stable market in Oklahoma. We are reaching a point where continued improvements in our markets will require innovation in the care of injured workers."
Read the release from the Oklahoma Insurance Department.