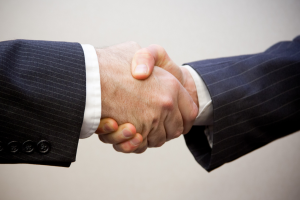 The Workers Compensation Research Institute (WCRI) is at it again. They have been identifying predictors of work injury outcomes in order to try and improve these outcomes with different treatment and communication tactics, specifically in Arkansas. What they found could easily translate to other states though, in my opinion.
They asked injured workers questions having to do with things not usually studied in work comp data reports, like comorbidities, worker characteristics, their work environment or the local labor market. They interviewed roughly 400 workers in Arkansas who had injuries between 2010 and 2011, and all the interviewees had received benefits for their injury and at least a week of lost time from work.
What did they identify as one of the most important predictors of a positive or a negative outcome in a case? Trust in the workplace. If a worker trusts their workplace and does not think they will be fired because of their injury they are more likely to have a better outcome as opposed to workers who responded that they thought they might be laid off after an injury. Almost half of respondents reported such mistrust in their workplace, which does not bode well for them, their employers or payers.
Other workers "at-risk" for a poorer outcome, should they get injured on the job, are employees who already exhibit signs of a co-morbidity (a disease that exists alongside the injury, and while it may not necessarily be due to the injury it can exacerbate the injury or stall healing time). Employees who have high blood pressure, diabetes or lung problems are at a greater risk of having a poorer outcome after a work injury. Employers who recognize this might have a better prevention or health plan in mind for their workers.
To me, this is evidence that there is a lot more that employers can do to affect injury recovery time than they may think. Employers who are concerned about their employee's health all the time may see shorter recovery times when someone does get injured. Employers who assure their workers they will be taken back on, or given the opportunity for modified or light duty work, may see shorter recovery times. That sounds like it would benefit both the employee and the employer.