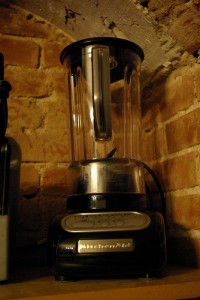 A cleaning worker for an Oregon meat-processing plant was killed when he fell into a running meat blender.
Hugo Avalos-Chanin, 41 of Portland was contracted by his employer DCS Sanitation to Interstate Meat Distributors.
Around 11:45 p.m. on Friday sheriff and medics were called to the meat plant where Hugo was found entangled in the machine.  Another worker hit the emergency stop button but it was too late Hugo was deceased.  Firefighters had to return to the plant the next day to dismantle the machine and disentangle the body.
The deputy state medical examiner declared the official cause of death to Avalos-Chanon to be "blunt force injuries and chopping wounds."
Plant officials are fully cooperating with OSHA investigators, and are calling this a terrible tragedy.  Last year a report showed that the machines were not locked out when the cleaning took place which could cause a unexpected start-up on the blender.
Could this incident have been prevented?  Time will tell with the investigation.  It is an unfortunate accident that has claimed a life and disrupted a family.  OSHA says it can take up to six months to get the investigation fully completed.
Source: The Oregonian