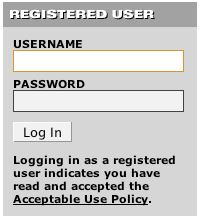 Workers' comp laws change a lot; any adjuster can tell you that it is a challenge to keep up with them. Even though it might be a lot to handle, it is a good thing that the rules are being updated every now and then. They keep track of changes in technology or operating procedures that could have an effect on workers, and they are in place to keep people safe. Recently OSHA announced that the times, they are a changin' once again.
The Occupational Safety and Health Administration (OSHA) has proposed a rule that would improve workplace safety and health by improving the tracking of workplace injuries and illnesses. This comes on the heels of the annual Occupational Injuries and Illnesses report issued by the Bureau of Labor Statistics. The report estimates that last year three million workers were injured on the job.
To compare, about three million people live in Mississippi. That's how many workers were injured in a single year. This new regulations doesn't add any burden on employers to keep more records than they have in the past. It changes how the employer is obligated to submit the records to OSHA for better tracking purposes.
"With the changes being proposed in this rule, employers, employees, the government and researchers will have better access to data that will encourage earlier abatement of hazards and result in improved program to reduce workplace hazards and prevent injuries, illnesses and fatalities," said Dr. David Michaels, the Assistant Secretary of Labor for Occupational Safety and Health.
The public is encouraged to comment on the proposed rule, and has until February 6, 2014 to do so. OSHA will hold a public meeting in January to discuss the amendment, which would add requirements for employers to electronically submit injury or illness information. They are already required to keep this information so it will not be much more work for employers. OSHA wants to post the data online so it is available to the public. They hope the information will help them enforce compliance and enforcement measures by identifying high risk workplaces. They also hope that employers will be able to compare their safety scores with others in the industry.
OSHA also updated their whistleblower submissions, so that those concerned for the safety of a worksite or workers can go online and easily file a report.
Moving things to an electronic platform will hopefully ease access for employers and officials, and might allow for faster results. We're for anything that can play a part in keeping people safe.