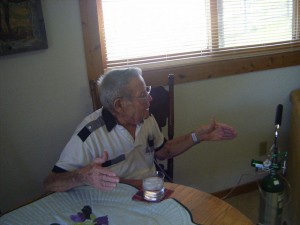 Pittsburgh is a city known for its industrial roots. Unfortunately, that work in steel mills and mines has taken a toll on the dedicated workers of the city. Claims that were settled years ago are now allowed to be reopened, as many old claims are suspected of being mishandled. Now they are seeking $2.7 million for the Office of Administrative Law Judges to take on these extra cases. The money would mostly be used for extra judges who would oversee these old/new black lung claims from miners.
Pennsylvania Senator Bob Casey estimates that the agency will need an additional $10 million to settle the claims for miners or their surviving family members. He pointed out that miners often wait years for their case to be closed and he had a hearing before the Employment and Workplace Safety Subcommittee of the Senate Health Committee to vouch for these workers. He held this hearing on the heels of a report from ABC News and the Center for Public Integrity that investigated doctors and lawyers who either withheld evidence or misdiagnosed X-rays to try and beat black lung claims in court. These individuals were suspected to have worked for the coal industry.
The Deputy Labor Secretary, Chris Lu, thinks they will have just under 7,500 claims filed this year, and a state official said they already had a backlog of 2,856 cases as of September of last year.
Over 76,000 miners have died from black lung since 1968 and many more suffer. Though black lung reached a high point in the early 70's when almost one third of miners being monitored had the disease, and then dipped to about 3.2 percent in the 90's, cases are on the increase and were measured at 6.4 percent between 2005 and 2009. Some of those diagnosed have to use oxygen all the time, unable to perform even the simplest of household activities.
Miners who take their claims to court have trouble finding lawyers to represent them, as lawyer fees are not as lucrative for them as other types of cases and to even collect their fees the judge has to approve the claim which doesn't happen easy or quickly in most cases. There are programs like Lungs at Work who will help claimants find lawyers and provide treatment at clinics.
Mine safety has come a long way, and the monitoring of workers and healthcare options available to those affected has also improved. That does not mean the disease has been completely eradicated and workers should not have to wait years for their benefits or for their claims to be settled.