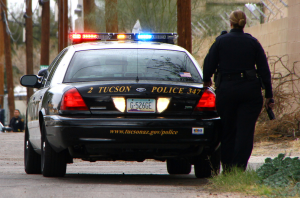 Sometimes workers' comp cases are very cut and dry. This employee cut his hand at work, goes to doctor, gets it fixed, all is well. But some cases are not so cut and dry and may pull all other kinds of social or political issues into the mix with them.
In Maryland, and some other states as well, police can receive workers' comp for psychological issues they develop after they have shot a suspect. Obviously this brings out a lot of emotions on both sides- those who advocate for the officer and those who advocate for the families of the deceased.
Between 2011 and 2013, at least a dozen officers in Baltimore asked for compensation for the psychological stress they felt after being involved in a deadly altercation. The Baltimore Sun released an article that alleges the average award to an officer involved in a deadly situation was $30,000. Though Maryland allows for this kind of compensation, other states do not. States like South Carolina view shooting a suspect as an expected part of a policeman's job, and does not allow for benefits on cases like this.
The workers' comp benefits cover medical costs and compensate for pain and suffering that officer feels. Some groups who support the police estimate that almost 1/5 of officers suffer from some kind of PTSD. Steve Tabeling was a police officer in these shoes and killed a robbery suspect at one point in his career. He says it was a hard thing to go through for him, and acknowledged the stress that occurs on both sides of the incident- the stress to the family and the stress on the officer.
Not only are people upset about the ethics of these cases, they are upset about the financial ramifications on their city. Not only will taxpayers be responsible for the workers' compensation benefits to the officers (public employees), they might have to fund settlements reached between the city and the family of the victim. The article says last year the city awarded the family of the deceased $375,000.
The authors of the article in The Baltimore Sun requested information from the city and found that they have paid $5.7 million to settle cases linked to police brutality or other wrongdoings on the part of law enforcement. If something goes down and there are no witnesses or recordings of the event, it can be hard to assess the true facts of the situation. This can cause tensions between the officers and the suspects or their families as it becomes a "he-said/she-said" event.
A police officer Gregory Bragg, shot a young man, Maurice Johnson in 2012. Johnson was bipolar and his mother called the police when he was having a particularly angry episode. A struggle between another office and the young man ensued. Bragg said he saw Johnson reach for the other officer's gun when he had the officer pinned down so Bragg said he made a quick decision and shot him dead in the back.
Bragg is receiving workers' comp related to the stress he feels after this incident, and has since left the force. PTSD is considered an injury to the entire body, and those suffering from PTSD receive all of their salary without taxes taken out.  John Violanti is a professor at the University of Buffalo who researches PTSD and was quoted in the article. He said that if the shooting incident is questionable and there is already speculation about what went down, that can contribute significantly to the guilt and stress that an officer might feel after. He said that might make the officer risky to fellow police officers or themselves, since afterwards they might be more hesitant to draw their weapons in a similarly dangerous situation.
Another professor who teaches Criminal Justice, Peter Moskos, says that almost every police officer, especially those in violent cities, goes through some sort of PTSD, like hyper-vigilance. When he was a policeman there were not really PTSD trainings or help for officers but now city officials say they have programs in place for officers who may be feeling symptoms.
The city also says that they do not award benefits to every case like this. Doug Kerr who works for the office of risk management says they see questionable claims and deny them.
It does not seem like tensions will be eased on either side of these cases anytime soon. Families of the victims are upset that their son/daughter/mother/brother is dead and someone is getting benefits as a result. Police are suffering with guilt and stress after a traumatic experience. Who is right? With so many "what ifs…" and different details in each case, it does not look like there will be an easy answer for anyone.