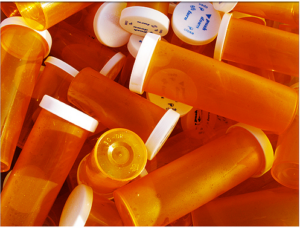 The 2016 Prescription Drug Management in Workers' Compensation Survey Report is out, thanks to CompPharma. Overall it appears that pharmaceutical spending is decreasing, even as the opioid problem rages on.
Data representing the year 2015 was collected over the summer of 2016 through surveys of 30 various insurers, state funds, TPAs and self-insureds. They reported that total drug costs decreased by 8.7 percent, which many also attributed to more aggressive clinical management especially on opioid prescriptions. Respondents also said that they tried to tighten up integration with their PBMs to get better results.
The average decrease among respondents was 6.5 percent, and seven participants said their drug costs decreased by at least 17 percent. Most of those who saw a decrease did not attribute that to a lower claim count but rather a more streamlined clinical management program. There were five respondents who reported that their spending had increased, two said they had an increase in claim volume and premiums and one reported that they thought reports from their PBM were more complete this year than they had been. Total pharmacy costs for 2015 from the companies involved in the survey were $1,259,288,586, about $1.26 billion. In all the workers' comp industry is estimated to spend about $5.5 million on pharmacy each year, though it is hard to put an exact number on spending since pharmaceutical spend is reported as a part of medical expenses.
Respondents said they continue to worry about compound medications, and opioids are still a top of mind issue. Also on their minds was PBM consolidation. Some think the practice is a good thing and may lead to better pricing and more options, others think PBMs might not be as flexible in their offerings and are worried about what less competition might do to the marketplace. When asked what the biggest problem is in work comp pharmacy some said prescriber behavior is an issue, especially when it varies. Others said they wish they had more complete reports about pharmacy and medical.
Check out the full report here.