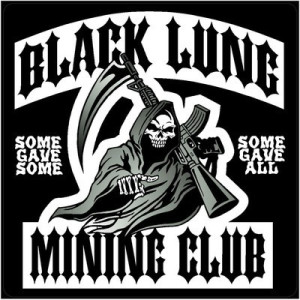 In a new report produced by the U.S. Department of Labor's Mine Safety and Health Administration (MSHA) the mine industry is meeting the requirements of the rule to reduce respirable coal mine dust which is what leads to black lung.  7,456 valid respirable mine dust samples were collected and of that 99% of the samples were in compliance.
MSHA collected 4,255 dust sample and of the 20 samples exceeded compliance levels.  Then there were 3,201 samples submitted by mine operators and 42 of those exceeded compliance levels.  These samples were taken during a two month period.
Since August 1st MSHA has made it a point to have outreach  to educate and train mine operators on the new respirable dust rule.  You can also find answers to FAQ on their website as well.  Over 1,200 individuals have been certified in respirable dust sampling and calibration since this started.
Since black lung became a known disease more than 76,000 miners have died from the disease since 1968.  The federal government has also paid more than $45 billion in workers comp claims because of this disease.  With the introduction of this new rule and the continued compliance we should start to see these numbers go down.  Miners already face a very dangerous job just because of the elements alone.  If we can bring down the amount of respirable dust and keep miners lungs healthier that is one less thing for them to have to worry about.