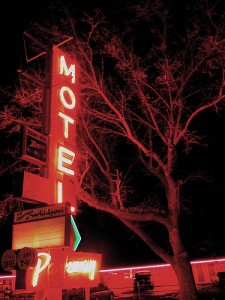 A simple dinner date while on a business trip turned in a night of sex and possibly workers comp.  The woman – who's name has remained hidden was injured when her and her male friend were in a passionate embrace when a lighting fixture fell off the wall causing wounds to her nose and mouth.
The case will now to go the high court to decipher between what is considered private and business activities when traveling for work.  The appeal will examine a long standing legal battle which break down what are considered periods of work when away from home.
Her claim was initially accepted by Comcare in 2007 but revoked in 2010 when an Administrative Appeals Panel suggested that sex is not a common incident of overnight travel like sleeping or showering.
The woman appealed the decision and won when a judge found her injuries were suffered while on travel for employment.
Comcare appealed and is taking the decision to the High Court.
Interesting legal battle here if you ask me, you can definitely see both sides here.  On one hand she was on a business trip, her morals and values should not be looked upon.  On the other side of that it was not during business hours or business related, if she was injured by fault of the hotel she should be going after them.  Time will tell what the decision will be here, what are your thoughts?
Source:  The Age