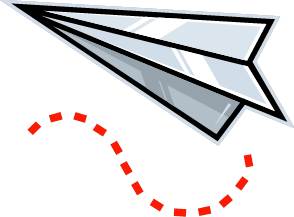 A young intern at the Bank of America Merrill Lynch died of an epileptic seizure, possibly triggered by fatigue. By the looks of things, he's worked himself to death.
Moritz Erhardt was 21 when he was found in his London flat this past August. He had been taking epilepsy medication regularly but still suffered a life-ending seizure. The coroner told authorities that he had been working so hard his fatigue might have played a large role in the seizure, since exhaustion is a common trigger of such attacks. There were reports that he pulled "all-nighters" in a short period before his death. His mother said she received emails from him at 5:00 or 6:00 in the morning- his behavior indicates that he did not greet his mom with "just woke up" in those emails.
The bank has stated they are going to review their working conditions- this industry is known for its' long hours and competitive nature, especially at the junior level. He did not tell the bank about his condition or his medication.
Bankers sometimes work on the "magic roundabout" schedule as they call it, where they work all day and night, take a taxi back to their home to shower and change, then take a taxi back to immediately return to work.
We are used to working with people who are ambitious and want to over-perform," said Bob Elfring, the co-head of corporate and investment banking according to a report in The Guardian, and said that while "a very serious effort" was being made to review working hours, he admitted there was not a current system for monitoring working hours at the bank.
Even though Erhardt was not relaxing pool side and was working very hard, epilepsy is still a spontaneous condition and sometimes these things just happen.
The question is- will the death be ruled work related? Other stress-related health issues have often been addressed by employers, but a death-by-overwork is a whole new playing field.
Employees should work hard, yes, but not to the point where they aren't sleeping for days and risk serious or fatal consequences. A happy employee is a healthy employee. If you notice your employees are working too hard, give them a break. If you are an employee who is feeling the effects, tell your employer (who may be too busy themselves to notice). Life is short, and sometimes those problems you're having with PC Load Letters can wait.