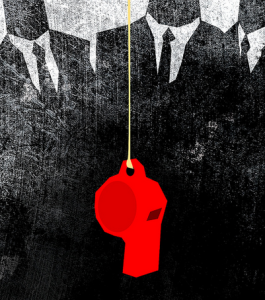 As if the Postal Service didn't have enough troubles (looking at you, internet) it looks like they will be paying a hefty sum to a former employee who says he was retaliated upon for speaking up about workplace safety. Hopefully this is a lesson learned and a teachable moment for other employers.
An employee with the United States Postal Service since 1995 was on a great path. He did his job well and received many promotions until he was a safety specialist for the service. He got to give Washington post offices safety advice and guidance. When he heard that a co-worker was worried about her work environment he encouraged her to speak up and contact OSHA.
After he did, he noticed that his own work environment became worrisome. He felt hostility for a few months and was then transferred elsewhere. He found himself demoted, working in unheated rooms and dealing with embarrassing and overly scrutinizing interviews. He was denied a promotion.
He filed his first complaint with the Seattle OSHA office in April of 2008 but that only seemed to provoke his aggressors and he would file a few more over the years. In February of 2015 OSHA confirmed that he was being unfairly harassed and took action. A Seattle District Judge found that he was well within his rights and protections by trying to help his co-worker and then when he was condemned for doing that, he was also right to file whistleblower actions.
The court ordered that the Postal Service pay him $229,228 in damages and to upgrade his wages to the position that he would have, had he not been unfairly denied the promotion.
Ken Atha, an OSHA administrator in Seattle, said the employee was publicly humiliated by the Postal Service and was only doing his job and standing up for his co-worker. They hope that this case will be an example to other employers who might take unfair action against an employee who was only trying to watch out for their safety or the safety of others.